Goblin Gold (2015 7DRL)
A downloadable game for Windows
The goblin army has stolen several chests' worth of gold, and you are the hero who will get it back!
The game is primarily built around a single mechanic: the goblins will not stand alone against you. They stay just out of your range until there are two or more of them who can rush you, to try to guarantee they can do some damage.
A seven-day Roguelike project by James McNeill

Keys:
Numpad to move (alternatively W/E/A/S/D/Z/X if you're on a notebook computer)
Yet another alternate control scheme: H/I/J/K/M/N/U
Ctrl+R to restart current map
Ctrl+N for a new map
? for help and credits
Esc to quit
Notes:
Waiting for the right moment to attack (5 on the Numpad or S on the keyboard) is critical to avoiding death!
Goblins like to attack en masse. Don't get mobbed!
Hunt for healing herbs to restore your health
Download
Download
GoblinGold-2015-03-13-2.zip
149 kB
Comments
Log in with itch.io to leave a comment.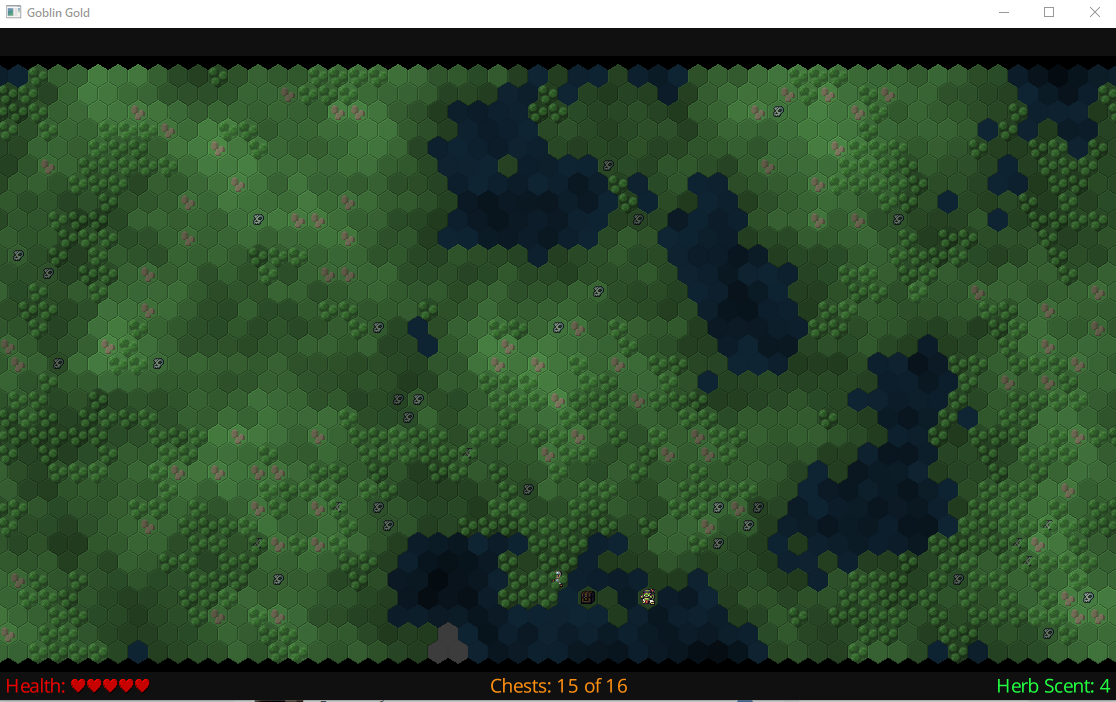 Good game! But.. Am I missing something?
I think you got unlucky with that game! In rare occasions it can put a chest on an inaccessible island.